About the 2nd Tumor Myeloid-Directed Therapies Summit
The immune-oncology field is waking up to myeloid biology as the next vanguard in therapeutic development.
Billions of dollars have been invested in existing therapeutic paradigms from checkpoints to cell therapies and still, solid tumor barriers remain. With the advent of single cell 'omics' and RNAseq providing exquisite definition of novel cell populations and unveiling the function of myeloid cells in tumorigenesis, now is the time to gather with this pioneering community to identify and validate new targets and expand the oncologists toolkit through the myeloid compartment.
The 2nd Tumor Myeloid-Directed Therapies Summit is your ultimate guide to concept-to-clinic development of novel myeloid therapies, and how to leverage them in combinations. Join 27+ leaders to unleash the potential of immunotherapy.
Remove myeloid inhibitory signals, modulate anti-tumor function, and stimulate myeloid capacity for phagocytosis across an array of myeloid sub-populations, going beyond macrophages to neutrophils, dendritic cells, and MDSCs in 2022.
Join the trailblazers of myeloid-directed therapeutic development in Boston this June 14-16, from the likes of  Carisma Therapeutics, Pionyr Immunotherapeutics, Pfizer, Merck, Gilead Sciences, and Verseau Therapeutics. This is your opportunity to advance the fundamental understanding of myeloid biology, turning 'foe' to 'friend' in the dynamic tumor microenvironment.
Here is a snapshot of the top 5 discussion you can't afford to miss: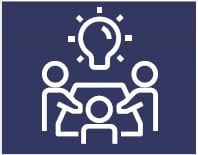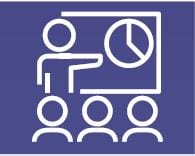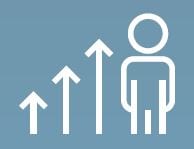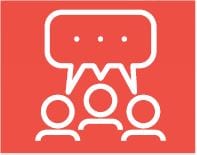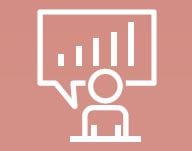 Take part in the most comprehensive breakdown of the Myeloid Tumor Microenvironment (TME), guided by industry gurus such as Judy Varner.
Decipher the functional output of myeloid cells with single cell 'omics' and RNAseq data to identify and validate new treatments with the likes of Verseau Therapeutics and
Pionyr Immunotherapeutics.
Take a deep dive into the clinical and translational learnings in bringing CD47-targeted therapies into the clinic, and how functional evidence has informed back-translation with Gilead Sciences.
Develop robust, valid preclinical models to recapitulate the microenvironment and model myeloid cells, from in vivo mouse models to ex vivo 3D tumor models with Jeffrey Pollard
Explore novel candidates in preclinical and clinical development, targeting a roster of cell types and subsets including ILT's CCR, CD47/QPCTL, CXCR2, TREM1, PSGL-1, VSIG4, LT3, FLT3 and many more!